Another prospective MLS ownership group Nashville have revealed plans for a 30,000 seat stadium.
At the Metro Council meeting on Monday, Nashville Soccer Club Holdings unveiled preliminary designs for the stadium to be constructed at the Fairgrounds Nashville site.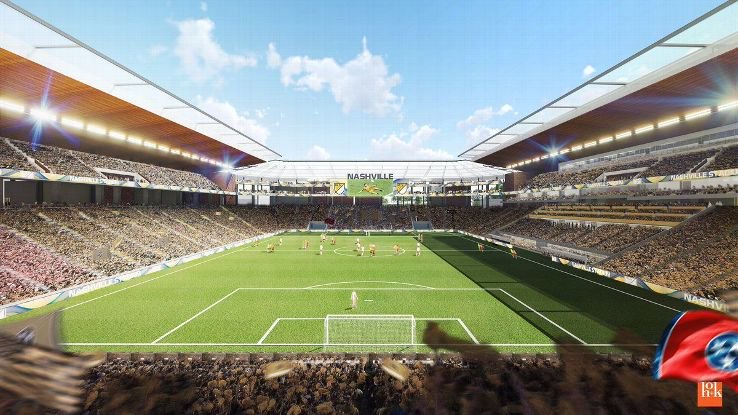 The Nashville Group are among the prospective 12 sides seeking to tap into the expansion franchise of the MLS. The league is growing in profile and global appeal so many sides want to buy in but only two new teams would be named this year and another two next year.
The MLS seeks sides that have soccer-specific stadium alongside their bid to join the league. So the group is making plans to build in their 500,000 square-foot venue in the Wedgewood-Houston neighbourhood. The group has an aggressive timeline in place as financing talks could be done in seven to eight weeks and legislation moves rushed around October. (more…)