Star player, Robbie Keane returned from knee surgery to score two goals for his MLS side on Sunday.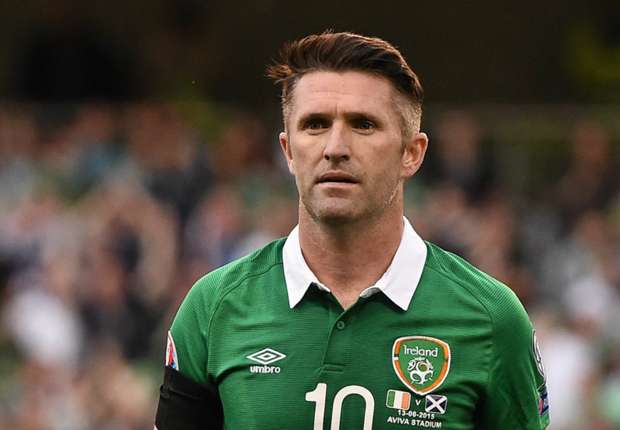 Former Liverpool midfielder, Steven Gerrard added another in a 4-2 win over New England. The game made the Los Angeles Galaxy the first team to win 300 Major League Soccer matches.
Keane has been sidelined since surgery on his ailing right knee in March but on his return he tapped in twice in the first half. His goals, both set up by Gyasi Zardes, were sandwiched around Giovani dos Santos's long-range volley.
After the game, Gerrard said:
"To welcome that goal threat back into the team and the squad is great to see."
However, the Revolution roared back in the second half, scoring twice in four minutes through Kelyn Rowe and Juan Agudelo to narrow the gap to 3-2. Frantically seeking the equalizer, Agudelo hit the cross bar with a curling shot in the 83rd, but Gerrard, back in action after missing a match with a groin injury, scored in injury time to make sure the Galaxy collected maximum points with his score.
Gerrard came on for Keane in the 60th minute. 'Captain fantastic' collected a pass from Mike Magee at the top of the penalty area, dribbled through the New England defense and looped a shot into the back of the net sending fans into wild jubilation.
The Galaxy have a short turnaround before a Wednesday match at the Philadelphia Union. Many advised the aged player to take it easy but despite having just returned, Robbie Keane said he'd be ready.
"I expect to be playing on Wednesday," he said riding on the confidence of netting a brace despite the doubts.
"I'm back!" The player said as he hopes to contribute to the largely successful MLS side.